2016 Mazda3 vs 2016 Mazda6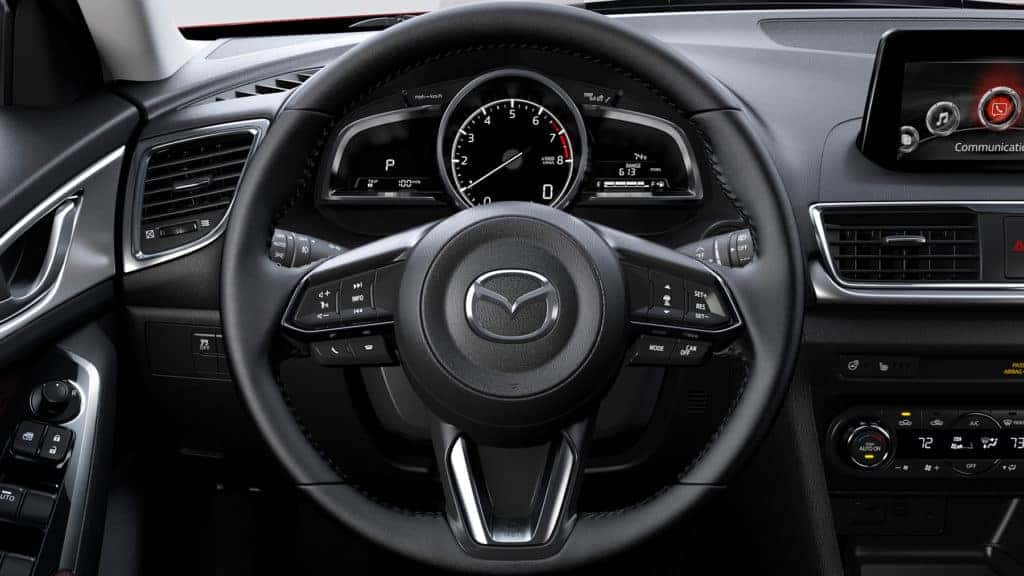 If you're like many other consumers in the market for a new car, there are tons of choices. An added challenge for some car shoppers is differentiating models that are numbers instead of names. Fortunately, this handy guide simplifies the process and helps to compare two of the best numbered cars in the industry: the Mazda3 and Mazda6. Here's a look at some of their similar and different features.
Sedan or Hatchback
The first step you need to take when perusing these two Mazdas is deciding which body style best suits your needs. If you absolutely must have a hatchback, either due to necessity or appearance, the Mazda3 offers this model, also known as the Mazda3 5-door. If you're after a sedan, the Mazda3 4-door and Mazda6 4-door are also sound options, although with decidedly different appearances.
Size Requirements
For something that's going to haul the most amount of cargo, you'll want the five-door, as it provides up to 20 cubic feet of cargo space that expands to 47 cubic feet with the rear seat folded. Conversely, the Mazda3 4-door holds only 12.7 cubic feet, which is a major concern if you haul lots of gear or your family's stuff. The Mazda6's cargo space expands to 14.8 cubic feet, which isn't much more, but if every inch counts, it's possibly worth the upgrade.
Engine Sizes & Performance
The engine sizes are one of the more uniform of any aspect on the Mazda3 or Mazda6. Both the five-door and four-door version of the Mazda3 come with a standard SKYACTIV 2.0 liter, four-cylinder engine that provide 155 horsepower and 150 pound-feet of torque.
However, higher trim levels of the Mazda3 offer a SKYACTIV 2.5 liter, four-cylinder engine with 184 horsepower and 185 pound-feet of torque. This same 2.5 liter engine is also the only choice on the Mazda6. Both models of the Mazda3 and the Mazda6 come with either a six-speed manual or automatic transmission.
Fuel Economy
One of the best and most similar features between the Mazda3 and Mazda6 is that no matter which one you choose, you're going to get excellent fuel economy. For the smaller, 2.0 liter, four-cylinder engine available on the Mazda3, you get an EPA-estimated 41 miles per gallon highway and 29 miles per gallon liter. The upgradable 2.5 liter engine on the Mazda3 or Mazda6 gives you more acceleration and speed, but only costs you a bit in fuel economy with 40 miles per gallon highway and 28 miles per gallon city.
If you've never driven a Mazda before, hopping into one of these models is probably one of the best decision you'll make. Both received top marks from numerous publications, and once you see one and drive one, you'll easily understand why. Plus, with your nearly expert knowledge of each model, you'll make more than just an educated guess to find the perfect Mazda for you.