The 4 Most Beautiful National Parks in North Carolina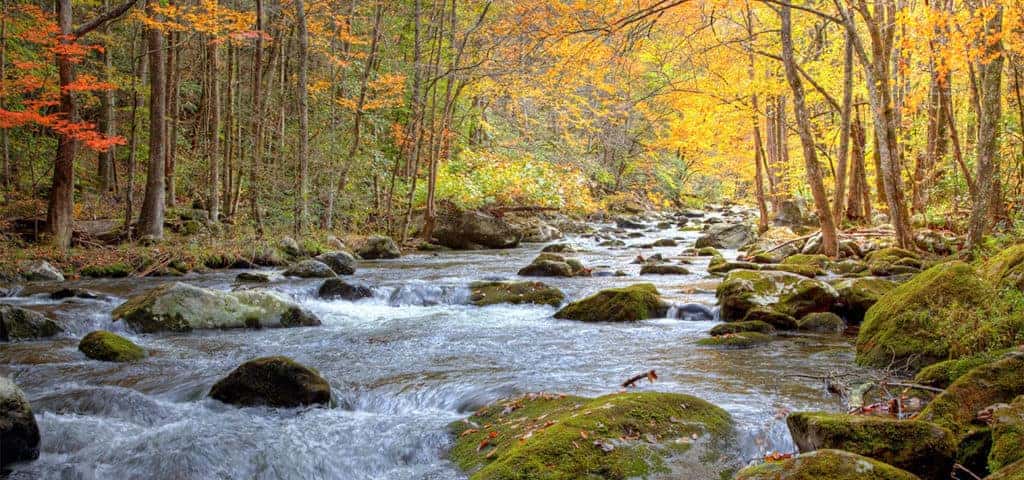 If you're on the hunt for beautiful scenery, North Carolina offers plenty of opportunities to get back to nature and grab a few hours of exercise. Whether you live in North Carolina or are visiting the state in the near future, don't miss these national parks in the Tar Heel state.
Great Smoky Mountains National Park
Flora and fauna abound in the Great Smoky Mountains National Park, which stretches from North Carolina into Tennessee. You don't want to miss the opportunity to wade through the crystal-clear streams that criss-cross through much of the park or to visit (and photograph) the historic buildings scattered throughout the area.
Unlike most national parks, the Great Smoky Mountains National Park does not charge an entrance fee. You can spend as many days as you'd like exploring the beautiful terrain without spending a dime. If you'd like to spend the night, camping fees range from $14 to $23 per night, which makes this one of the most affordable destinations in the state.
Cape Hatteras National Seashore
Dozens of species of migratory birds make Cape Hatteras National Seashore an essential stop along the American flyway. This national treasure is also a beautiful destination for travelers. Located in Nags Head, North Carolina, Cape Hatteras offers numerous activities, such as swimming, hiking, kayaking, fishing, and sunbathing. You might even catch a glimpse of sea turtles.
There is no cost to visit Cape Hatteras, but some activities have fees attached. For example, tickets to the Bodie Lighthouse climb cost $8 for adults and $4 for children and seniors.
Blue Ridge National Heritage Area
If you're looking for a more diverse destination, the Blue Ridge National Heritage Area provides an excellent option. It spans 25 counties in western North Carolina and offers dozens of cultural attractions, entertainment venues, and outdoor spaces. You can hike through the mountains and foothills or explore the small towns in the area.
You might want to go on a waterfall hunt, as many examples exist in the Blue Ridge Mountains. Visit during one of the area's festivals if you want to meet locals and learn about historical culture. A drive down the Blue Ridge Parkway is one of the most gorgeous drives in the entire country.
Appalachian Trail
If you love to spend time on the ground exploring beautiful territory, the Appalachian Trail is the ideal choice. It stretches across much of the eastern United States, but one of the most attractive portions is near Asheville, North Carolina. You'll see mountains, waterfalls, wildlife, greenery, and plenty of other natural attractions in the area.
This National Scenic Trail also passes through some beautiful waterways if you want to take a dip to cool off after a long hike. You can explore any section of the trail, depending on your endurance, and find places to camp along the way.
Visiting North Carolina's national parks and scenic areas can restore your equilibrium and ease your stress. Try one of the above options for your next vacation, whether you can spare a day or a whole week.