The 4 Best Vehicles to Haul All Your Ski Gear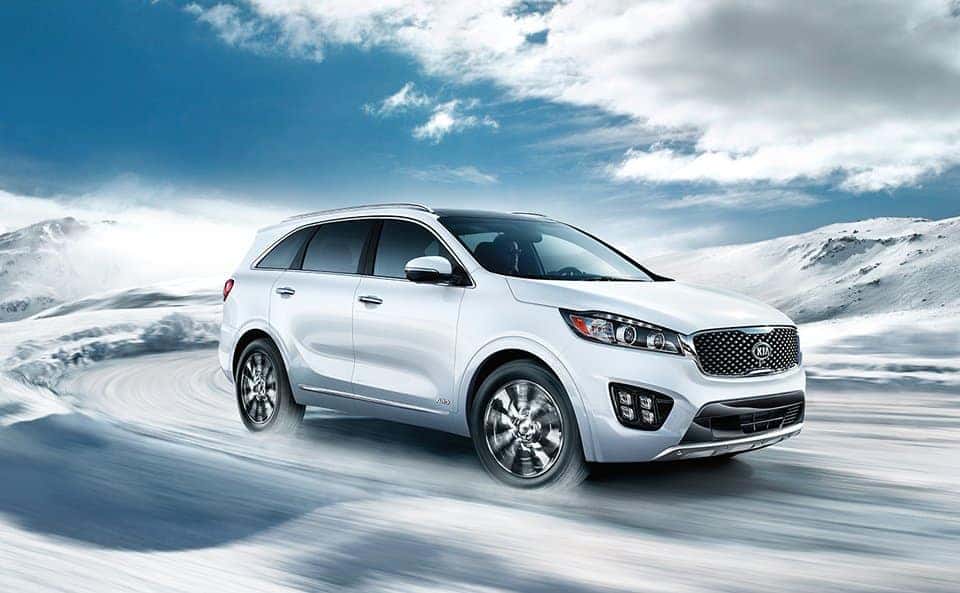 Now that winter is upon us, it's time to start planning your next ski trip. How better to start than by deciding how you will get there? Depending on exactly where you are going and what (and who) you are taking, you may need lots of cargo space, decent towing capacity, or just an AWD car with a roof rack. To get you started, here are the four best vehicles to haul all your ski gear.
Volkswagen Golf R
A Volkswagen Golf might not be the first vehicle you would consider for a ski trip—but only because you haven't seen the 2016 Volkswagen Golf R. Its turbocharged 2.0T in-line 4-cylinder engine develops 292 hp, and its 6-speed automatic transmission includes a Sport mode. The 4MOTION AWD system comes standard, making the Golf R a great vehicle for winter weather, and the heated front seats certainly come in handy. For about $2,000 extra, you can upgrade to the Dynamic Chassis Control and Navigation package. Add a ski attachment kit, and you have the perfect car for a ski trip.
Kia Sorento
The 2016 Kia Sorento is one of the hottest cars of its model year—and with good reason. There are three engine options to suit your needs: a fuel-efficient 2.4-liter 4-cylinder, a 2.0-liter turbo engine, and a 3.3-liter V6 with Dynamax AWD that anticipates your needs. The third option gives the Sorento a 5,000-lb. towing capacity. With 73.5 cubic feet of cargo space when the back seats are folded, there should be plenty of room for your gear inside. In the event that you need all the seats for a family trip, there is a variety of roof rack attachments available.
Mazda CX-3
If you would prefer something between a car and a full-sized SUV, the Mazda CX-3 subcompact crossover is the perfect solution. Upgrade to i-ACTIV AWD for ski trips. This system monitors everything from weather conditions to your braking patterns so that it can provide optimal torque distribution and traction. The EPA-estimated 35 mpg on the highway makes the CX-3 very road trip-friendly. If all your gear won't fit inside or you need the space for passengers, Mazda offers roof racks and roof rack attachments—including a ski/snowboard carrier.
Volkswagen Bus
Although production of the beloved hippie bus came to a grinding halt in 2013, enthusiasts have sustained themselves by browsing the internet for used models. Rumor has it that Volkswagen will resume production and release a new version of the bus in the 2018 model year and even offer an electric version. Until then, any Volkswagen bus makes a great road trip vehicle, with plenty of room for skiing gear, and the Westfalia camper package has the added benefit of doubling as lodging.
There are several other pre-owned Hyundai, Kia, Volkswagen, and Mazda models that can get you and your gear safely to the slopes. But with so many fantastic 2016 models to choose from, there's no reason your ski trip vehicle shouldn't also be the latest and greatest all-around transportation adventure.