4 Top-Rated 2016 Cars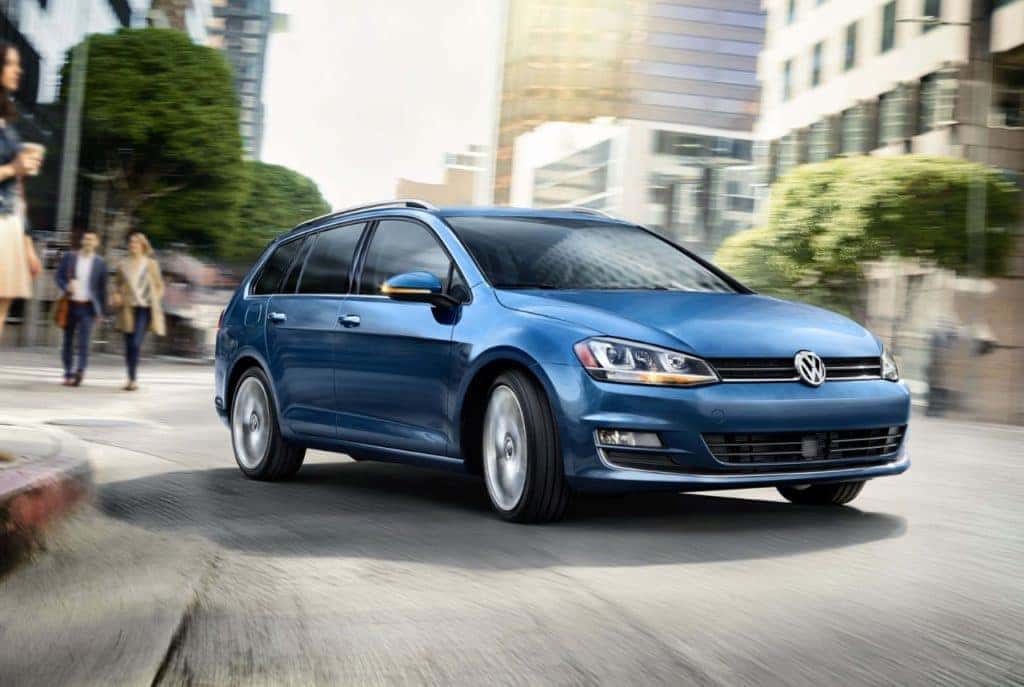 Every year, car manufacturers release new models in an attempt to impress people and to convince them to buy. They tout technology improvements, lighter and faster construction, and interior comfort that rivals your favorite easy chair at home. The 2016 cars all have updates, but there are four that want to make an impact. Let's take a look at the four top-rated cars of 2016.
2016 Volkswagen Golf SportWagen
Combine the speed of a powerful Volkswagen engine with the cargo capacity of a wagon. That's what you get with the Golf SportWagen. Volkswagen made the 2016 version with a little more power. The four-cylinder engine offers 292 horsepower and can go from zero to 60 in 4.5 seconds. Volkswagen designed the EA888 2.0-liter TSI engine with less thickness in the engine wall to heat the car quicker. A bonus brake-based vectoring system applies friction to wheels on one side and sends more power to the other when going into a turn.
2016 Kia Sorento LX
The Sorento was on sale in 2002 as a regular SUV, but over time it has turned into a crossover that sells an impressive 100,000 units every year. When it was time to design the 2016 model, Kita had to choose between making it bigger like its competitors and keeping it small, which was why it sold well. Their middle ground is a seven-passenger Sorento with an upgraded electronic system. Added features like blind spot monitoring are a plus for drivers, while the all-wheel drive handles all weather conditions well.
2016 Hyundai Tuscon
The 2016 Hyundai Tuscon is finally adopting some of the advanced features that other SUV models have acquired over the years. The base version has a 2.0-liter four-speed engine, but if you upgrade to the Eco, Sport, or Limited trims and you'll get a 1.6-liter turbocharged, direct-inject four-cylinder engine. This means you'll enjoy better fuel economy, which means more savings on gas, because the Tuscon get up to 33 miles per gallon on the highway. Inside, the enhanced cargo space helps to comfortably fit in more cargo or passengers, depending on your needs.
2016 Mazda CX-3
Just because the CX-3 is small doesn't mean it can't pack a punch. Mazda offers the vehicle in Sport, Touring, and GrandTouring trims, and all three come with a 2.0-liter four-cylinder engine that delivers 146 horsepower. There is power on the outside, but the interior is worthing noting, too. You'll get the Mazda Connect Infotainment System, which features a touchscreen and multifunction rotary control. Want more comfort and style? The Grand Touring offers leather/Lux Suede upholstery, dual-zone climate control, and Bose audio. The Grand Touring includes an option for an iActivesense package, which includes lane-departure warning, rear camera, and Smart Brake Support.
The 2016 models are some of the best cars manufacturers ever produced. Enhanced technology helps drivers get to their destinations. More safety features help drivers with brakes and blind spots. Manufacturers have also made sitting in these cars an experience. It not a surprise if they fly out of the showrooms.