The 5 Coolest North Carolina Cities for Road Tripping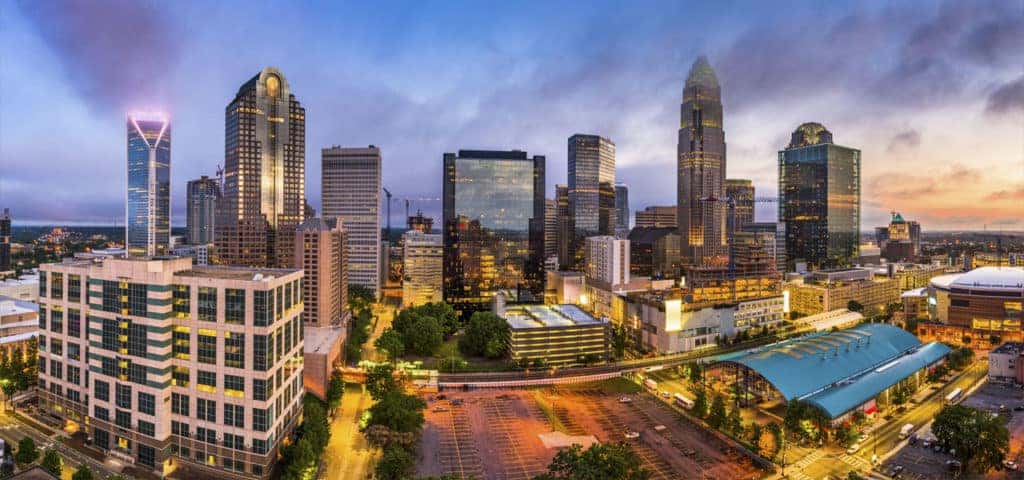 North Carolina attracts thousands of tourists every year who flock to its gorgeous scenery and vibrant city life. Its 9.9 million residents enjoy the beaches along the Atlantic Ocean, a great choice of food, and long hikes through the state's various mountain ranges, such as the Appalachians and Great Smokys. If you want to take a road trip, you have plenty of choices for destination cities. Start off by looking at the five places that are the coolest.
Charlotte
A stop in Charlotte is a must if you love cars and you're in the mood for a road trip. For starters, it is home to the fastest-growing sport, NASCAR, so make a stop at the NASCAR museum to see some cool cars. It's also not far from the birthplace of racing legend Dale Earnhardt (Kannapolis), and in nearby Mooresville, you'll find tours of the top racing teams' garages like DEI and Penske.
Raleigh
Raleigh is the home of the nation's top institutions in technology, education, and science, but it's also a great city in which to check out top food and entertainment. Havana Grill is one of the few Cuban restaurants in the city, and Shuckers Oyster Bar and Grill gets fresh seafood daily. Want to cook something yourself? Drive to the daily State Farmers Market in the morning to get locally sourced ingredients.
Chapel Hill
Chapel Hill is known for the major colleges that occupy it: UNC, Duke, Wake Forest, and NC State. It is big on sports, as their teams are usually ranked in the top 10 every year. Don't overlook this city as just a college town because it is known as one of the foodiest small towns, and it's easy to see why. Spend some time and enjoy a North Carolina peanut pie or pork roast with braised collard. There are over 150 farms just in Chapel Hill, so every dish is local.
Rodanthe
If you're a fan of the novel "Nights in Rodanthe" by Nicholas Sparks or if you loved watching Richard Gere and Diane Lane fall in love in the film version, you won't want to miss this North Carolina gem. Explore the major attractions in and around Rodanthe, then drive south along the winding roads and take in the scenery that you saw in the movie. Finally, end at the famed Inn at Rodanthe, which is a vacation rental home.
Winston-Salem
The nickname Twin City refers to the physical proximity between Winston and Salem as well as the history that connects the two. Many tobacco companies started here and still exist, such as Reynolds, but did you know that before Hanes became the top underwear company, it competed with Reynolds? That's just a bit of history found in these cities.
When looking for the coolest places to take a road trip, North Carolina offers plenty of viable options, whether you're a film buff or a history maven. These cities in North Carolina highlight what makes the state great, so gas up your trusty vehicle and hit the road for an adventure.