Can't-Miss Museum Spots near Charlotte, NC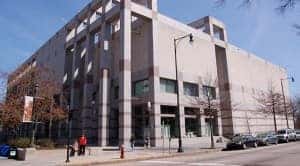 Whether you're looking for an interesting activity on a rainy day or you simply want to explore more of the area, be sure to check out these museums near Charlotte, NC that are definitely worth visiting.
Matthews Heritage Museum
The Matthews Heritage Museum is housed in one of the oldest houses in Matthews. Step into the museum and step back in time. Explore the lifestyle gallery and see what life was like before electricity and running water. Alternatively, enter the community gallery and see the activities at the doctor's office or local drug store. Then head to the early commerce gallery to see part of an original bank interior and learn about the early days of the railroad.
Admission:
Adults- $4.00
Children 11 to 17- $2.00
Children 10 and under- Free
Charlotte Museum of History
The eight acres of the Charlotte Museum of History campus has several venues including the Hezekiah Alexander House, which is a 5,000-square-foot rock house that was built in 1774. There's also a barn, a rebuilt springhouse, and a reproduction log kitchen. The exhibits are hands-on and help you learn historical facts about Charlotte that you'll never see in a textbook.
Admission:
Adults- $10.00
Children 6 to 17- $7.00
Children 5 and under- Free
NASCAR Hall of Fame
Even if you've never watched a race before, you'll find plenty of excitement at the NASCAR Hall of Fame. Walk through Glory Road and view 18 historic cars and 40 new and historic tracks. Then relax in one of 278 seats in the theater and watch a movie about the history of NASCAR on the 64-foot-wide projection screen. Step into the Hall of Honor where you can see memorabilia from the Hall of Fame inductees. If you get hungry while you're at the museum, take a break at the Pit Stop Cafe and refuel with sandwiches, snacks, and drinks.
Admission:
Adults- $19.95
Children 5 to 12- $12.95
Children 4 and under- Free
Schiele Museum of Natural History
Follow the evolution of life as you walk through the Schiele Museum of Natural History. The Henry Hall of the American Indian showcases tools, artifacts, weapons, housing, and customs from the major tribal groups of the region. Other halls feature three-dimensional dioramas that show the wildlife and terrain of North Carolina and North America and impressive exhibits featuring dinosaurs and other prehistoric life.
Admission:
Adults- $7.00
Children 4 to 18- $6.00
Children 3 and under- Free
Discovery Place
Children young and old can learn something new during a visit to Discovery Place. In the Create Studio, children can build sculptures from foam, fingerpaint, make music on the over-sized xylophones, and draw. The outdoor Learning Garden gives children an opportunity to learn about nature and the environment.
Admission:
Adults- $10.00
Children 1 to 13- $10.00
Children under 1- Free
It doesn't matter if you're looking to learn more about the history of the area, explore a popular sport, or help your children grow and learn. These museums near Matthews are worth the trip.